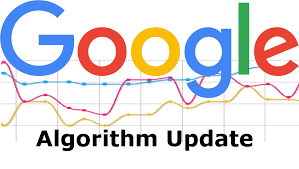 New updates of Google started working from 1 July 2021. Suppose you are browsing various topics of SEO on social media in the month of June. In that case, you might be studying the June Core of Google, such as the track of algorithm, sharing graphs showing fluctuations, and drastic changes in SERPs against backlash by the furious owner of the website.
Undoubtedly Google's behavior is good enough in terms of SEO, which indicates that Google is much better organized and has relevant and authoritative content at its best. At the same time, the July update core is genuinely based on a broad core update, which is not limited to any particular region, language, or category of the website.
Every Google update aims to access and serve better content to the searchers and their queries. These updates may result in fluctuation in organic traffic for various websites. Some may face a drop in traffic, and some may experience massive organic traffic on their website.
So here, let us take a glance at Google July 2021 updates for better understanding.
Core update story of Google July 2021
Every year, Google implants new algorithms updates, and every update is designed so that they give the most accurate results of searches that are on top.
Google announced at the beginning of June a core update.
Although this June update was not worthy of a specific rollout, that is why Google decided to do a secondary core update in July.
Why do the searchers have Trust issues with Google updates?
The searches don't have to worry about Google updates, as they are no drastic changes such as blocking third-party cookies for chrome. But instead of this, they are designed to enhance the best results of your searches. Although, there are two reasons for Google updates are given below:
The SEO community will fluctuate traffic reports those are not worthy of making any waves.
Even sometimes, team members of Google contradict each other. For instance, Google has made hundreds of announcements and blog posts that request the researcher not to panic with new core updates as these updates will not result in a significant change in the website's traffic.
Google's business is not lying to the public for the betterment of their business. The July core Google updates are now applied to every website online, and thus it becomes challenging to pass any statement about the ruling expectation of Google. Perhaps, Google is playing it safe by announcing their new updates.
These updates are not noticeable to those who know what to search for and what will impact their research. It is pretty challenging to get comfortable and get stable with several organic traffic with every update.
What's wrong with new updates?
The reason for decreasing organic ranking is not because of any SEO issue but because of a good result of any search query. Google has now established the history of broad core updates that will definitely affect multiple factors such as user search intent, web pages, and how these search pages are related to the searcher's query.
Google research will affect websites that offer transactional pages with a little available piece of information if it gets to know that searchers want to get an idea and information about the topic they are looking for.
How to fix the issue of Google updates?
After the updates, Google may start showing fluctuations about the algorithm tracker at the beginning of the update. So it is advisable not to act too quickly on updates. This time, various businesses may experience ups and downs in the organic traffic of websites that can give panic attacks to the leading marketing teams.
To avoid these panic attacks, the groups should wait to complete rolling of the data center of Google and provide them with time to settle down. This whole process takes time around 10 to 14 days, so think before you make any huge decision about their website. Keep yourself updated about the rankings and organic traffic until 15 days after any update, and go from there.
Whether the website is slow or not mobile-friendly
Google may change by targeting specific statics to increase page speed and mobile-friendliness to avoid web scams and low-quality content. In such updates, the main motive of Google is to provide relevant and authoritative content to searchers.
Next Update
The only purpose of Google is to improve the quality of results for searchers. Even Google daily update and release new changes every day. But most of the time, these changes are not noticeable to the searchers.
Your business's website should be profitable to your employees and workers, which is why digital marketers and business leaders are performing multiple money-making potentials. We can say, if used smartly, this update can be really productive.
Platinum SEO is the leading SEO Company offering the best in class results for your company. With an excellent SEO strategy and expert team, they work on your needs and bring the best result by all means.