A Perfect Choice For Local Businesses, Choose Our Google Maps Optimization In Melbourne
Not just for pure navigation needs, but even for local searches most of the people opt for google maps. Hence google maps optimization is vital for your business. People are always online these days, and they are getting more and more involved with the way they search on google. If they are looking for a product or service in a set location, they will often tack on a location to their search term. We are sure that even you do this yourself, right?
Whether it is searching for a nearby grocery store or a builder or a real estate agent, people just google it and if location matters, it is very important that google places optimization is ticked on for your business.
At platinum SEO, our local optimization is customised, and tailor made for businesses who want to list for searches such as their service areas and business locations such as dentists, hair dressers, beauty salons, real estate agents and local services or amenities that you wouldn't be prepared to travel outside your immediate area for and rank higher on Google including their maps.
Do not hesitate to contact us if you are looking for a local SEO expert, as we are the leaders who employ a very professional team using state of the art tools and software so that you can get the desired results. We are always abreast to the new trends when it comes to local SEO and google maps optimization.Along with our local SEO, we sync it with our reputation management so that you get high traffic on your listing on google. Like other marketing optimization platforms, there is a gradual rise when it comes to visibility on google maps. As a team if we implement all the optimizations it will surely lead business' visibility to improve in Google Maps.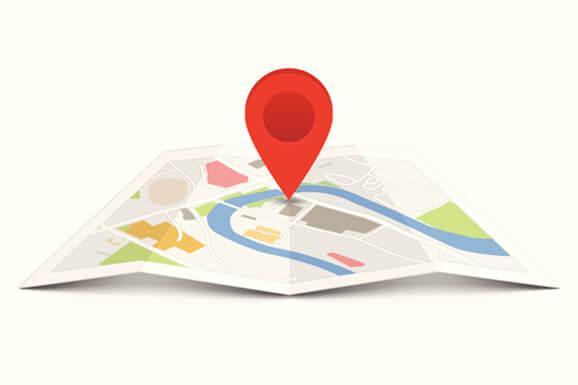 Why Do You Need Google Map Optimization?
A Google 'My Business' profile is an essential for the local SEO. This will enable your business to appear in local search results for queries specific to your products or services. With the right optimization with local keywords, we believe that having google places optimization is key to any local campaign. You simply don't exist in online sphere, if your business does not create a Google my business page for your local business.Google maps determines the ranking on relevance, distance and the prominence. All these factors are heavily reliable on content and optimization through researched key words. If your business is serving in a locality or area, or your business is having a store or warehouse, if you are catering to a wide audience and have stores and offices in multiple locations, you surely need google map optimization.