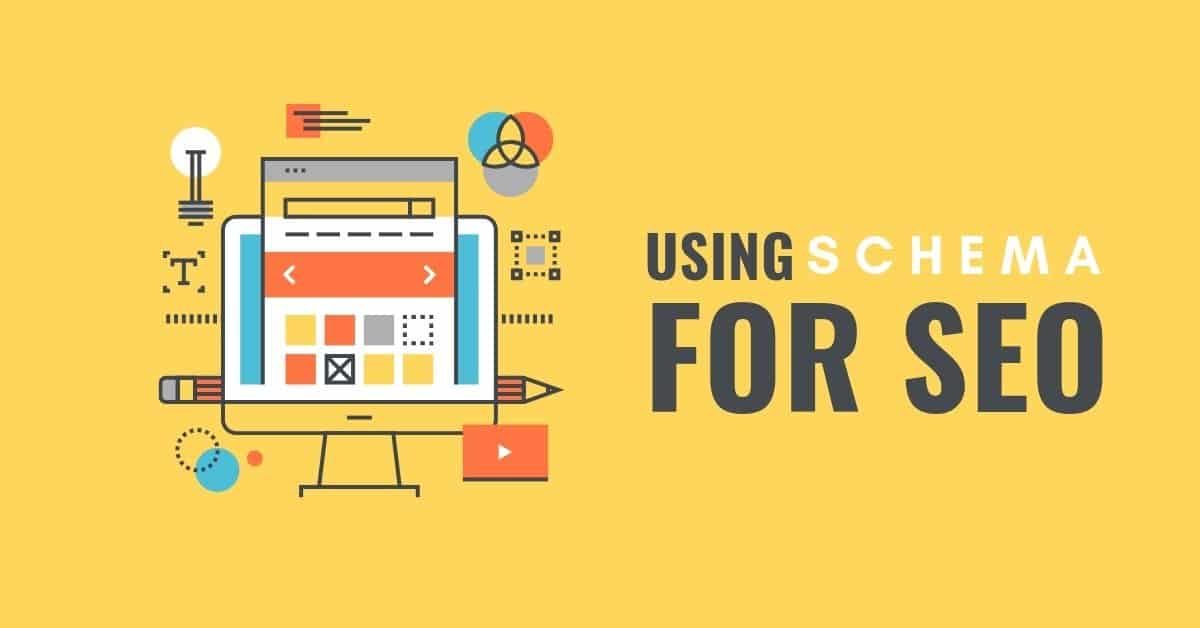 Schema markup is a type of coding that you may add to your website to assist search engines in delivering more valuable results to visitors. In 2011, top search engines such as Google, Yahoo, and Bing, began working together to build Schema.org.
A study conducted ACM Queue states that 31.3% of marketers use Schema Markup and another study by Catalyst and Bing shows over 17% of marketers use Schema markup.
In the age of Hummingbird and RankBrain, schema markup is very crucial. The quality of a search result is determined by how a search engine perceives the context of a query. An otherwise confusing webpage can benefit from schema. Schema informs search engines about the meaning of data.
Your website's content is indexed and returned in search results. Some of the content, however, is indexed and returned differently due to schema markup.
What Is the Purpose of Schema?
Some of the most common schema applications are listed below:
Organizations and businesses
Products
Recipes
People
Reviews
Events
Videos


However, if you have any data on your website, you'll likely have an itemscope, itemtype, and itemprop linked with it.
Starting with schema markup can be scary, mainly if you've never used it before. We have a straightforward method for finding the best schema opportunities that will help us achieve our goals. This article highlights the significance of Schema markup.
Read on to learn more about our procedure and the latest trends in detail.
As research states, optimizing the old content with new images or content can enhance organic traffic by almost 106%. The prime step in optimizing your site for is to make use of appropriate tool.
The plugin supports multiple features that are usually available in paid version of other tools.
Determine which material should be optimized
Begin the process by first assessing your company and asking yourself the following questions. The answers will serve as the foundation for your schema markup strategy.
What are the most crucial components of the company?
What kind of information do your customers require?
What is the company's main focus on marketing strategy?
Identifying sites that bring the most traffic or conversions is another way to prioritize schema opportunities. These will most likely be your revenue pages, and they're a terrific way to test and demonstrate the worth of schema markup implementation.
Determine your content's schema.org type and characteristics
The next step is to figure out the schema classes and properties you'll use to tag your content now that you've created a list of pages where you'll utilize schema markup. You may seek the class that best describes the page's content you wish to optimize at schema.org. It's critical to be as detailed as possible, so get used to scanning the vocabulary to find the greatest match.
Then look at the properties that the class contains. Compare the page contents in question to this list to see what content can be mapped to which characteristics.
Look for schema markup that already exists
Determine whether you and your competitors have any schema markup in place as another crucial part of your schema markup approach. A quick rundown of some of our favorite tools for assessing the present quality of schema markup is provided below. For more details, see our post "How to Tell whether My Schema Markup Is Working."
Tool for Testing Structured Data
This is an excellent tool for rapidly determining whether a page contains schema markup. Type a website URL or a code snippet into the tool to see if it returns any schema markup.
What is the most effective way to use schema markup in 2021?
There are various approaches for successfully implementing schema markup on your website, but SEOs and developers frequently employ JavaScript (JSON Schema) implementation and HTML markup.
APPLICATION OF SCHEMA
When creating verifiable structured data, using schema language to markup a page on your website is an excellent way to go. This may be the option for SEOs and site owners who want to alter pages to have appropriate markup without updating HTML layouts.
Making a list of these data properties or variables will help you create the foundation for your schema tag, which you can then choose to fire only on relevant sites.
This strategy is preferred for websites when altering page designs is a time-consuming operation for the following reasons:
Time and financial restrictions
Challenges in terms of the site complexity


It means you can pull site data from external resources without changing the site's behavior or templates. It's worth mentioning, however, that injecting JavaScript through third-party resources necessitates thorough testing before final implementation because it can cause functionality and UX difficulties.
APPLICATION OF HTML MARKUP (MICRODATA)
Google prefers on-page HTML structured data markup over JSON/GTM implementation, and this strategy has several advantages.
By hard-coding your HTML code on page templates, you may avoid adding extra resources that could slow down your site's load time and performance. With Google's core update in May 2021 concentrating primarily on-page experience, it's not a bad idea to consider that many resources could be saved by decreasing the requirement for third-party elements and superfluous scripts.
Take away
2021 will be the year of schema markup. Google has made a strong update for it to increase their understanding of the material on your site. Do you know Google's search algorithm utilizes over 200 factors to boost the website ranks? According to our client's data, implementing schema markup has a favourable influence on business metrics across the customer life cycle. Most significantly, it aids in the identification of Google elements relevant to your business, allowing you to create a rich result.