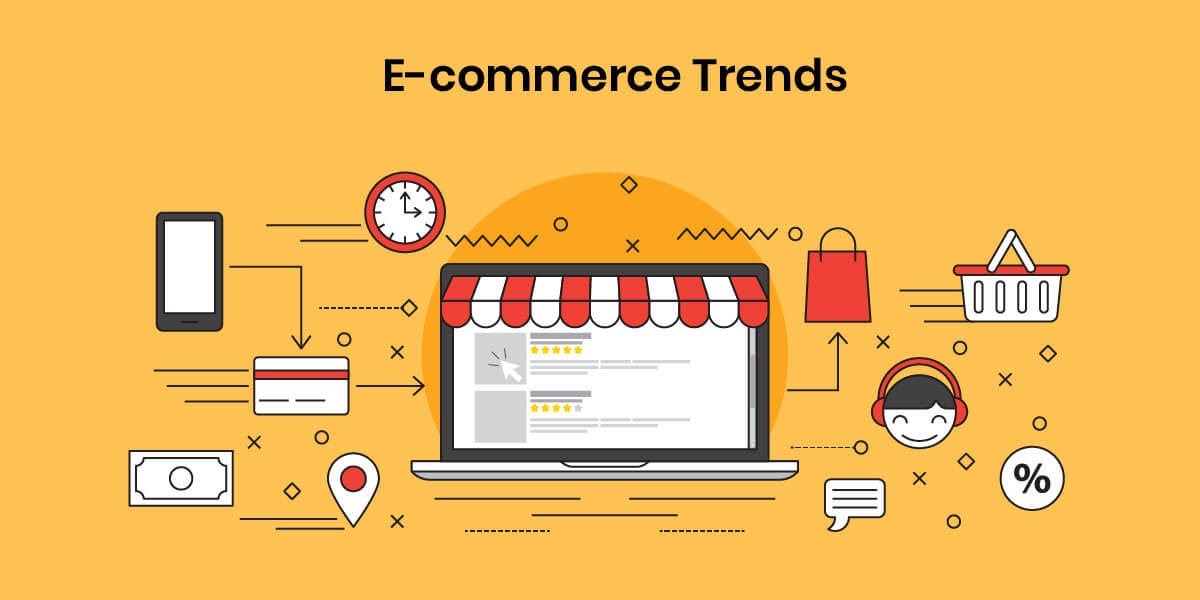 On-page SEO is a crucial initial step in increasing traffic and sales to your eCommerce website. In general, when a customer requires a product or service, people use Google to find relevant information. Customers are usually looking for alternatives, comparisons, reviews, and other data to aid them in making well-informed selections.
According to Backlinko's analysis of over five million Google CTR statistics, the result states that #1 result In the Google search result page gets around 31.7% of all clicks. Similarly, moving up one position increases CTR up to 30.8%.
You lose prime access to qualified and interested eCommerce buyers if your website does not appear in the SERPs. Though your brand offerings have solid online presence, it is crucial to be easily found on internet.
This is where eCommerce SEO enters the picture. Through efficient SEO you can reach your target audience without incurring the expensive paid advertisement charges. Once you've attracted visitors to your site, you can educate and attract them with high-quality products, engaging product benefits, and compelling calls to action.
The first step in recruiting new consumers is to get visitors to your website, which SEO for eCommerce addresses.
The importance of SEO in Ecommerce
Ecommerce SEO is the popular digital marketing approach to increase the visibility of your online store in search engine results pages (SERPs). You want to rank as high as possible when people search for similar products you sell so you can obtain more visitors.
Paid search brings you organic traffic, but SEO is cost-effective and aids in long-term success. In addition to that, ad blockers and ad blindness might make sponsored search less effective, so you should optimize for search nonetheless.
For search and user experience, eCommerce SEO mainly entails improving your meta title, meta description, metadata, product descriptions, internal link structure, and navigational structure. Each product you sell should have its page tailored to attract search engine traffic.
Getting your site on the first three pages is the most crucial factor
In another research by SEMrush study on how e-commerce companies deliver traffic to their sites, organic search accounts for 38% of store traffic.
It means that if someone searches for the product category of your offerings and your name do not appear on the first three pages of the search engine, 30% of people will never find you since they will convert to business on the first three pages.
Although you may have a superior product at a lower price, you will still lose the battle because you were overlooked. In that case, a reputed digital marketing agency like PlatinumSEO can help you.
Organic traffic brings leads, and SEO brings organic traffic
Search engine optimization is required to enhance an eCommerce company's profitability, regardless of whether it is a startup or a Fortune 500 giant. Sellers tend to miss a lot of selling opportunities and money if they don't use SEO strategies. Major eCommerce businesses that check into their Google Analytics accounts can see where the major part of their purchases comes from.
They can find that organic search is at the top of the list. If you believe this statement is false, there's a good possibility you've been ignoring your search optimization responsibilities. Technology has had a significant impact on how consumers study, discover, and purchase things, with online search now playing a vital role in the decision-making process.
eCommerce user experiences are improved by SEO
While all online businesses wish to improve their organic rankings and visibility, few recognize that providing the best user experience is critical in accomplishing their business goals. The fact is that Google has advanced to the point where it can determine what constitutes a positive or negative user experience. This is precisely why good experiences have risen to become a critical component of SERP success.
Customers know what they want, and Google is there to help them find it. If user experience turns out to be a hindrance, then the business performance will get affected. A clear indication of Google's goal to produce more robust user experiences is through its answer engine, giving sought-after information straight through the SERPs via the Answer Box.
This feature aims to provide consumers with the information they need in fewer steps and with greater convenience. A positive user experience is included in quality SEO, and it is leveraged to work to a brand's advantage.
Are you looking for reliable SEO company?
The Platinum SEO provides professional SEO service, specialized in eCommerce marketing, and establishes a goal to improve your ranking and see your business grow.