Most of the consumers go online to find local services and some smartphone users use a search engine when looking for local business. How should an individual connect with these consumers? With the help of local SEO services from the best local marketing company in the nation you can achieve your business goals.
What is the local SEO?
Local SEO is the process of making the company visible for geographically related searches specifically with Google's local pack. Local SEO helps the company increase its online visibility, outrank its local competitors and increase the organic traffic to the website. It may earn your business more qualified leads.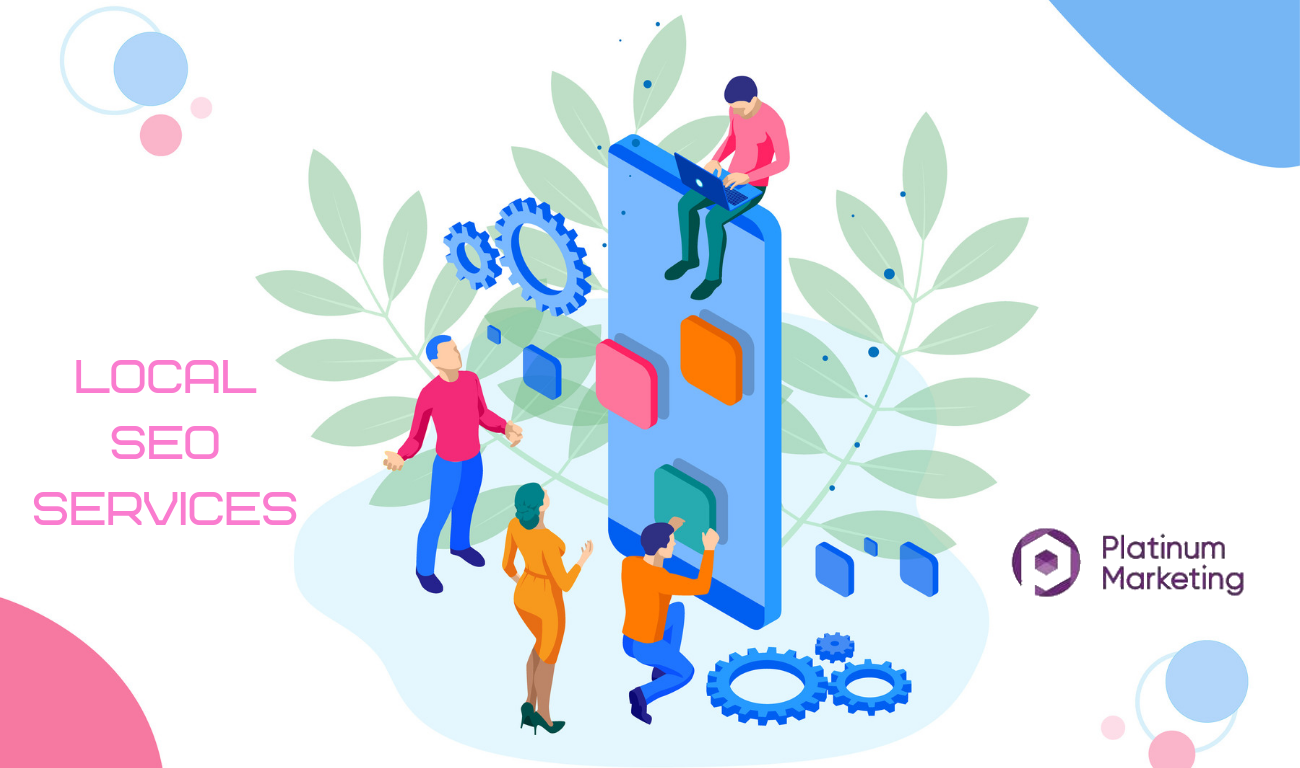 A successful local SEO Services campaign is critical for any business. You may look to drive leads and sales from neighboring customers. You should think of local SEO like today's phone book. While the calls you receive from newspaper ads and the yellow pages are now dwindling or nonexistent. Local SEO helps you to generate more calls and online contact forms from the website.
How local SEO Services assist Business to grow?
Some of the benefits are:
Local SEO increases online visibility for local consumers. Most of the people go online find local services and most of them won't go past the first page of the search results. Local SEO works with page rankings. It increases online visibility.
Local SEO increases the web traffic, leads, and sales by local visitors, like if you are a local company, and have web visits and leads from users in a different city, stayed or country won't do anything for the business. With the local SEO, A local traffic from consumers in specific service areas is increased.
Local SEO gives more specific geographic campaigns. Most of the modern consumers expect hyper-personalized online experiences. With local SEO, A user may aim campaigns to extremely small and localized groups of people.
Local SEO makes a specific business stand from your competitors. Few businesses currently use local SEO services. It means for an individual it is the big opportunity to get ahead and stand out in directories maps, local searches, and social media.
Does A business need help from Local SEO company?
How should an individual know if he should hire a local SEO company? If your business matches any of the below conditions A Local SEO is helpful.
If you have a local company.
You have a company with some specific areas.
You are the franchise or a franchise owner.
A more traffic is required with more leads and sales with specific market areas(DMAs).
You want to shore up the listing across online directories.
You want the company to show up on the maps and navigation apps or in Google's local pack.
If a company has offices or provides services in more than one city or DMA. and does not offer products or services nationwide.
Why should you hire Local SEO?
If an individual is most likely business owners and wars more hats. In between running the company and dealing with day to day issues and still trying to make time for your family, just because there is not much free time left at the end of the day. You need to educate yourself so that you don't fall behind the competition since search engines updates their local ranking factors. Various companies like Platinum SEO give Local SEO services for business.