"Social Media!" The term that revolutionized the aspects of our perspective and our daily rituals! They have the massive impact on we humans. But do social media really have any effect on SEO? Well, the answer is easy to understand, yes! Although, not exactly the way you may have imagined.
As per Wikipedia, there are approximately 400 well known social sites on the internet. More than 75% of the users of the internet also use social media sites. It is a huge ratio! Not every social site can help you in boosting your website's traffic rate. However, there are quite a few sites that you MUST consider participating for better SEO and page ranking. We will soon learn about them, so just keep reading.
As mentioned earlier, more than half of the people who use the internet use social sites. Social media is trending and a huge crowd can increase your website clicks! To be specific, let us consider the following some examples. If Facebook (one of the top social media sites, at present) would be a country, it would be having the largest number of population. They have almost 1.39 billion active users per month which exceed the population number of any other country.
Also talking about another most demanding social site, Youtube gets 4 billion views per day! Example of a great SEO Melbourne is OBS. It is an open source software for live streaming and recording receiving huge traffic.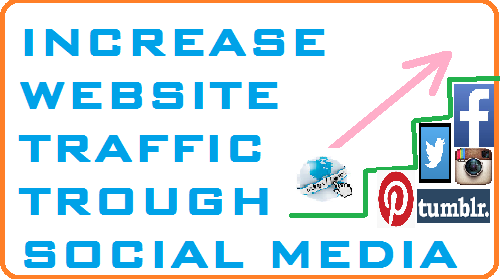 The list includes:
Facebook
Linkedin
Twitter
Google+
Youtube
Pinterest
Instagram
Xing
Tumblr
Vine
There are many more that you can take help of. If you do it the right way then you may have your business get the spotlight on these social sites. And many of the brands do know about this strategy and they take the advantage of getting more traffic with the help of intelligible steps.
Do the right thing at the right time for the right people!
Yes, you read it right! Now, what does exactly it means? If you are owning a business then there must be a target audience and your job is to act accordingly.
How to do the right thing?
Well, don't just start promoting yourself for the sake of getting views or likes on social media only because it is populated. Consumers will follow you on the basis of what you provide them on the social site. So if your page is filled with advertising links and videos then you may not get the audience who would remain active on your page.
Know what your target audience loves to see on social sites. This will help you engage with them and the consumers will also be preferring to follow your updates.
What is the right way?
Be the sturdy brand and not a salesman! Make yourself look like a brand rather than just a product or service. Over advertising, your business can lead you to negative outcomes. Data shows, that the major reason of unsubscribing a brand is too much promotion. No one likes to watch ads more than the actual show!
How often should you post?
There are myths saying once in every two days is fine. It is a myth! When you are expecting the effective result, you need to post 1-2 times each day.
Therefore, do it in a right way for the right people and on the right time. For more updates of SEO Melbourne, subscribe us.