For those new who want to optimize their sites, or those seeking a refresher, we thought we'd put together a brief on SEO to take you through it. Every SEO has different ways of doing things, but SEO at Brisbane aspects that you'll find common to most of the client projects.
Few Rules
The best rule about SEO is there are few absolutes in SEO. You will never be able to get complete data sets. Therefore, it can be difficult to pin down cause and effect, so there will always be a lot of experimentation and guesswork involved. If it works, keep doing it. If it doesn't, try something else until it does.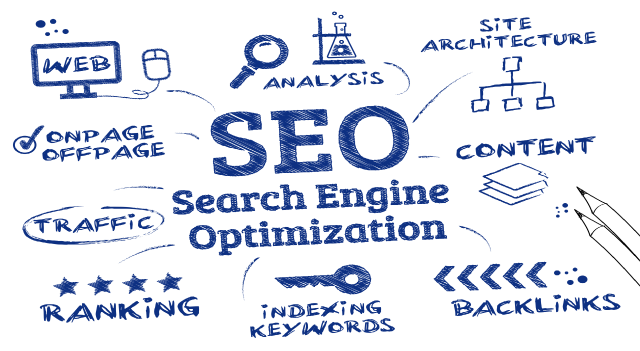 When you work on a client site, you will most likely be dealing with a site that is already established, so it's likely to have legacy issues. The other main challenge you'll face is that you're unlikely to have full control over the site, like you would if it were your own. You'll need to convince other people of the merit of your ideas before you can implement them. Some of these people will be open to them, some will not, and some can be rather obstructive. So, the more solid data and sound business reasoning you provide, the better chance you have of convincing people.
The most important aspect of doing SEO for clients is not blinding them with technical alchemy, but helping them see how SEO provides genuine business value.
Strategy : The first step in optimizing a client site is to create a high-level strategy. You need to understand everything you can about the client's business and their current position in the market. You should be able to answer an entire list of questions pertaining to the client's business.This type of analysis also provides you with leverage when it comes to discussing specific rankings and competitor rankings.


Site Audit : Sites can be poorly organized, may have various technical issues, and missing keywords. We need to quantify what is already there, and what's not there. As part of the initial site audit, it might make sense to include the site in Google Webmaster Tools to see if it has any existing issues there and to look up its historical performance on competitive research tools to see if the site has seen sharp traffic declines.


Competitive Analysis : When you run competitive reports, you can see what content of client is working well, and what content is gaining ground. Make a list of all competitor content that is doing well. Examine where their links are coming from, and make a list. Examine where they're mentioned in the media, and make a list. You can then use a fast-follow strategy to emulate their success, and then expand upon it.


If you want to provide best SEO services to the client then try to go as deep as you can to understand the clients business in order to get the best results for SEO.
Go to Platinum SEO in Brisbane for all your SEO needs. You can't go wrong with them.