In cities like Melbourne, SEO is now becoming one of the booming industries to be in. With the development in the rate of online users and digital business activity, organizations and people are looking for SEO solutions to help them, their products and their services to be found. SEO Melbourne has become one of the most looked services in Australia. Here, we'll talk about the basics of Search engine optimization, its importance, and what the typical service packages SEO companies can offer.
What is SEO?
Search engine optimization, or SEO, is the way of establishing your online presence. When anyone searches for your business, service, or product, SEO enables it to rank high on search engines. SEO helps your website to get higher traffic due to increased visibility on search engine result page without having to pay for any advertising efforts. The higher your site positions on the search engine result page, or SERP, the more likely it is to be visited by online buyers. This would then be able to produce leads for your business or services. This process is also called organic search marketing.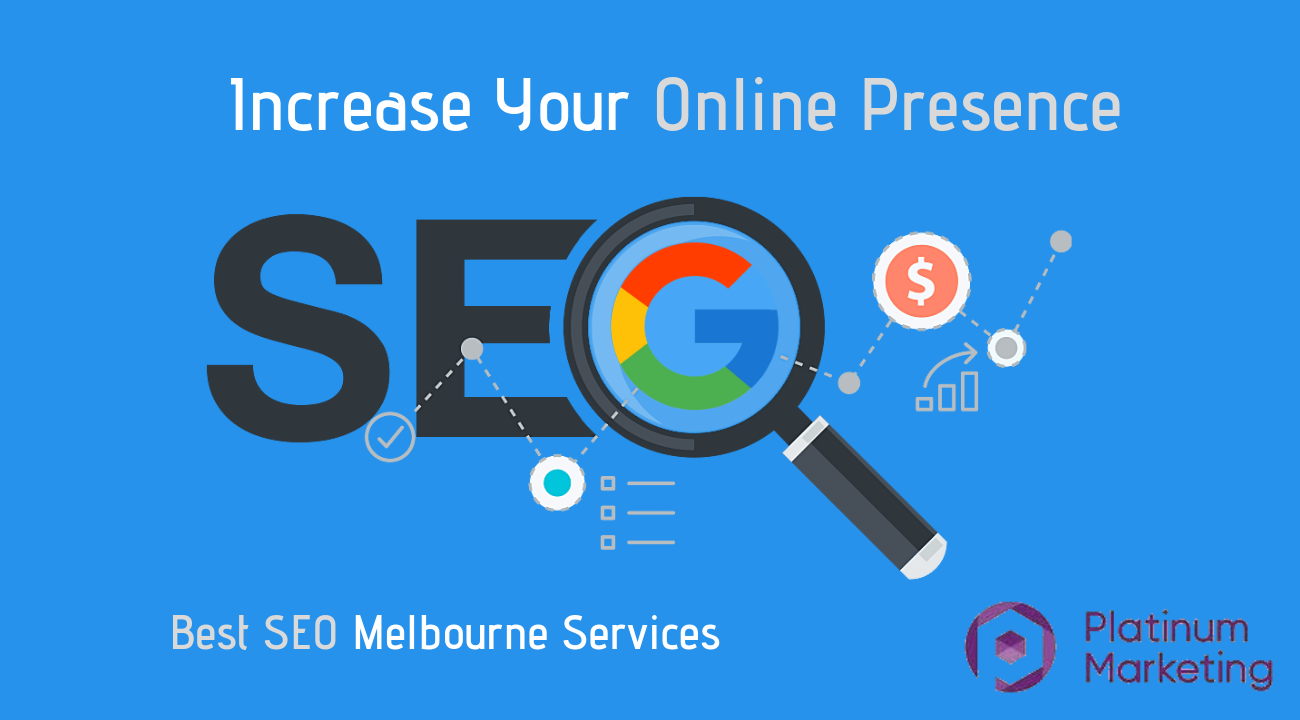 What does an SEO company do?
The SEO companies can help drive up your site's ranking on SERP, specifically on Google, as it is one of the most used search engines in the world. SEO companies help your site rank high through different techniques and strategies. In Melbourne, SEO services offer a bundle of different methods and means for your website to be found.
What services involved in SEO?
1. Website design & development: Web designing & development for SEO is all about creating a well-planned site with a content management system. However, a website with great UI (user interface) isn't the only thing that most SEO organizations can do for their clients. Optimizing site speed is additionally a piece of an SEO service. The main focus behind great UI & site loading speed is to maintain the visitors on site for a long time. Obviously, your site's security is principal as well. companies will guarantee that your site is safe against compromises and attacks.
2. Link building: This services handle both external and internal linking. Link building is the specialty of gaining and connecting hyperlinks to different sites and your own. The act of promoting your site to different sites and site owners is the principle objective of securing a hyperlink to your very own page or post. But, link building isn't exclusively about linking. It's also about framing associations with webmasters and quality sites. Linking is a strategy for online customers to explore different pages on the internet.
Moreover, link building is absolutely valuable in SEO Melbourne since links are an impressive factor to rank high in search engine. It additionally enables sites to build up a larger audience base, as securing a link to another site can allow consumers direct access to your site and produce traffic.
3. Content Marketing: Content marketing is a fundamental part of SEO. SEO is especially strategized around each part of content marketing. There is three important part of content marketing that will decide the success of one's efforts and aggregate traffic for their site page, these three are catchphrases, quality substance, and client experience.
In case you're looking to build up your brand's online presence with SEO Melbourne, we at Platinum SEO can give a far-reaching package designed to meet the needs of your brand. With the relentlessly developing digital marketing industry in Melbourne, SEO will enable your business to thrive. If you really want quality SEO and digital marketing services, we at Platinum SEO will enable you to grow.